Last Words - Futility ClosetFutility Closet: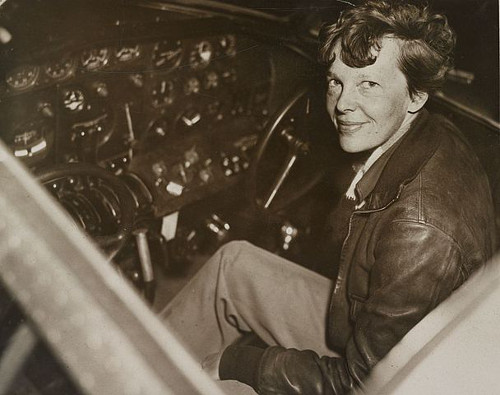 May 20, 1928

Dearest Dad:

Hooray for the last grand adventure! I wish I had won, but it was worth while anyway. You know that.

I have no faith we'll meet anywhere again, but I wish we might.

Anyway, good-by and good luck to you.

Affectionately, your doter,

Mill
This blog's 15th blogiversary is coming up soon ... it's had me going back and surfing the archives again. The exercise gets me thinking, "If this blog outlives me, what will it say to my kids about their dad?" (It also reminds me I'm never as clever as I sometimes think I am, nor do I always communicate what I intend very well. ~groans~ )
My daughter is named Amelia, in part, because I hoped that tiny baby would grow up to be her own woman -- with the courage to explore, and to live her life to make herself happy.
She's 8-years-old now. I hope she knows already, and I never let her forget, that whatever adventure she chooses, I'll fight for her. If it's worth it to her, then it's worth it to me. I know that.